Play 1Win Online Poker
Online poker is a hit among modern online casino games. This game has many fans from all over the world, including India. We are happy to announce that at 1Win in India, we provide various types of poker. If you want to start playing poker but are new to the game, or don't know how to get started, we'll cover these topics below. After reading this article you can start playing poker and get a welcome bonus of +500% on your first 4 deposits.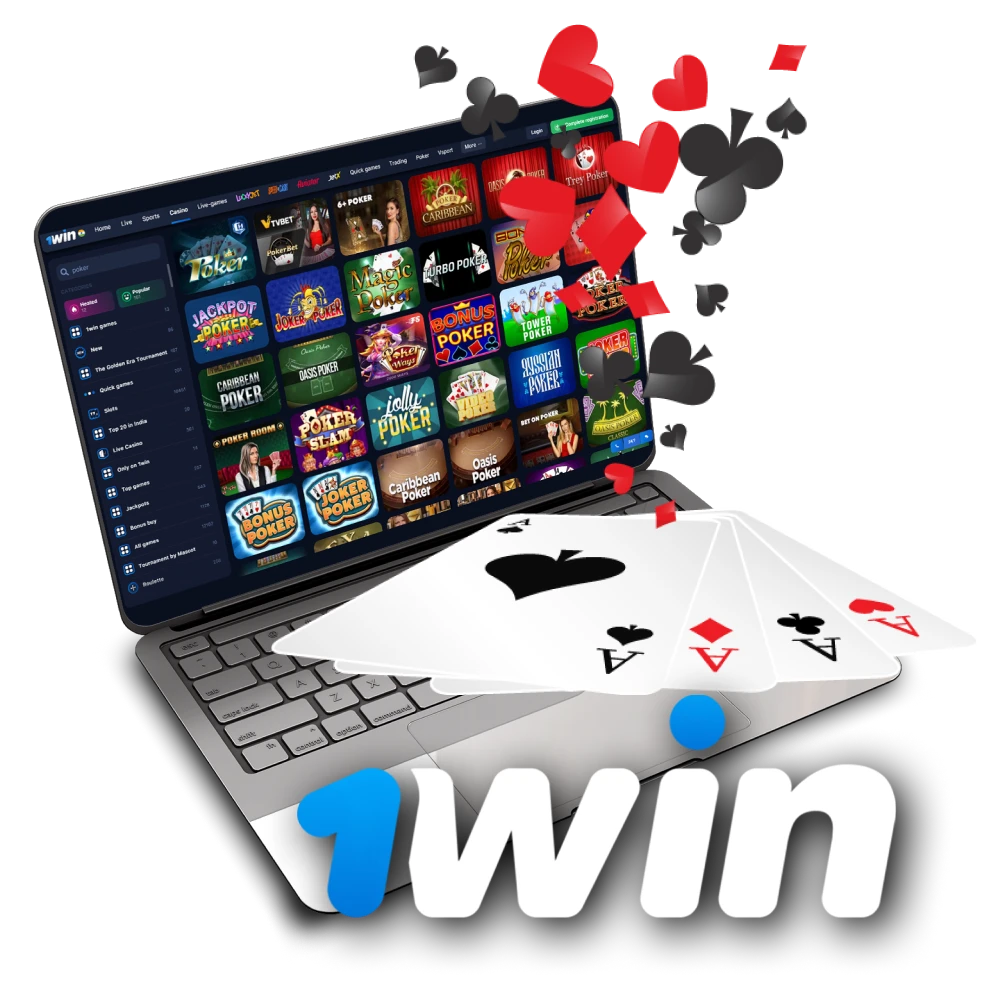 How to Start Playing 1Win Poker?
If you're new to poker, or if this is your first time hearing about 1Win online casino, you're probably wondering what you need to do to start playing poker on our site. Below we'll go through what you need to do in order to play poker with 1Win India, step by step. Just follow the instructions below and in 5 minutes you will be ready to start your experience.
Click on Registration
On our website, look for the green button to create an account – it's on the top right of the screen. Click on it to start the registration process – you will be presented with an account creation panel where you need to enter some personal details.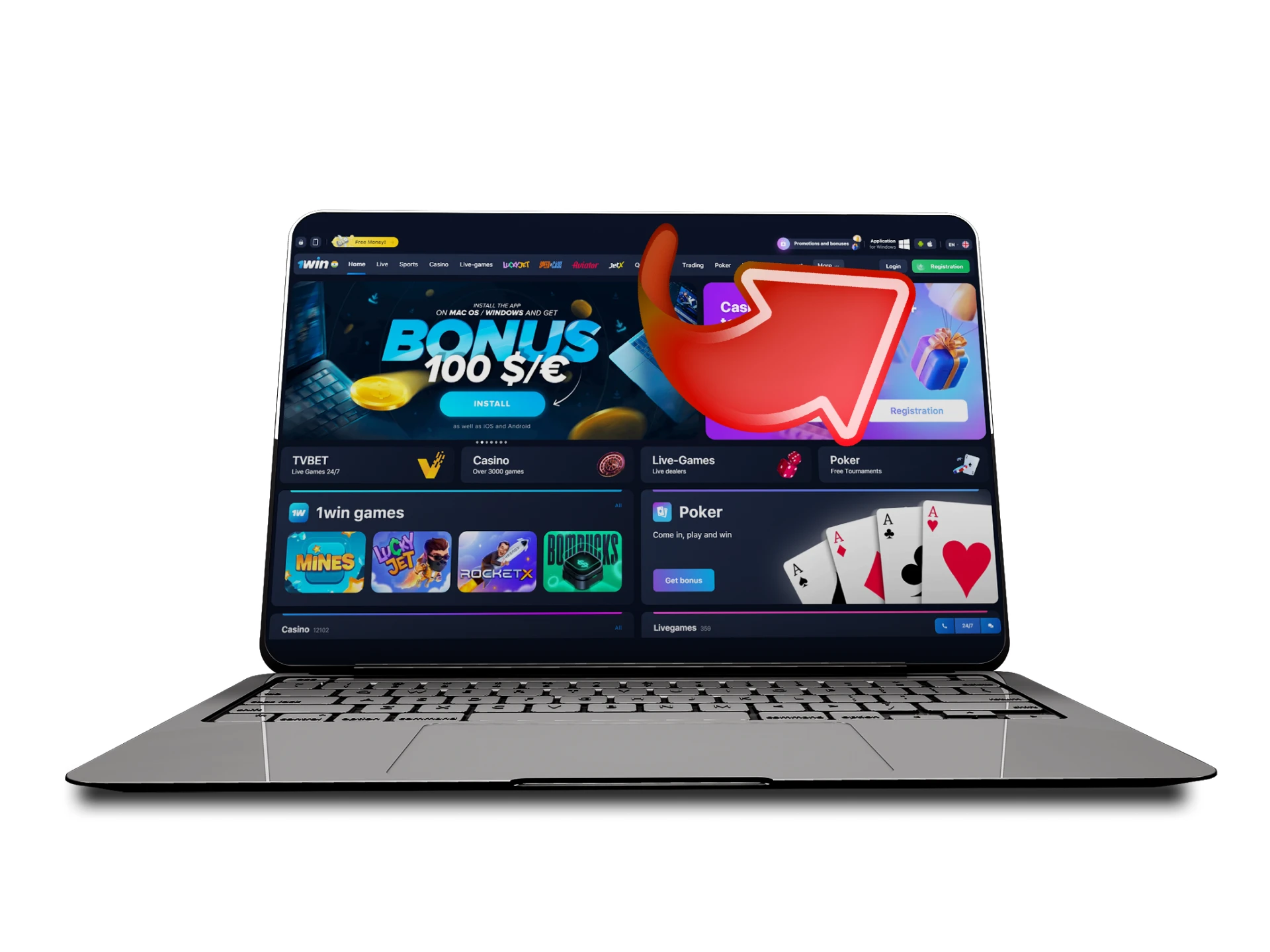 Fill Your Data
In the account creation panel, enter your name, date of birth, residential address, phone number, and email address, as well as come up with a password, specify the account currency and specify a promo code, if you have one. Next, you need to tick the boxes to confirm you are of legal age, agree to the 1Win rules and have not self-excluded from other casinos in the past 12 months. You can then create an account by clicking the button at the bottom of the panel.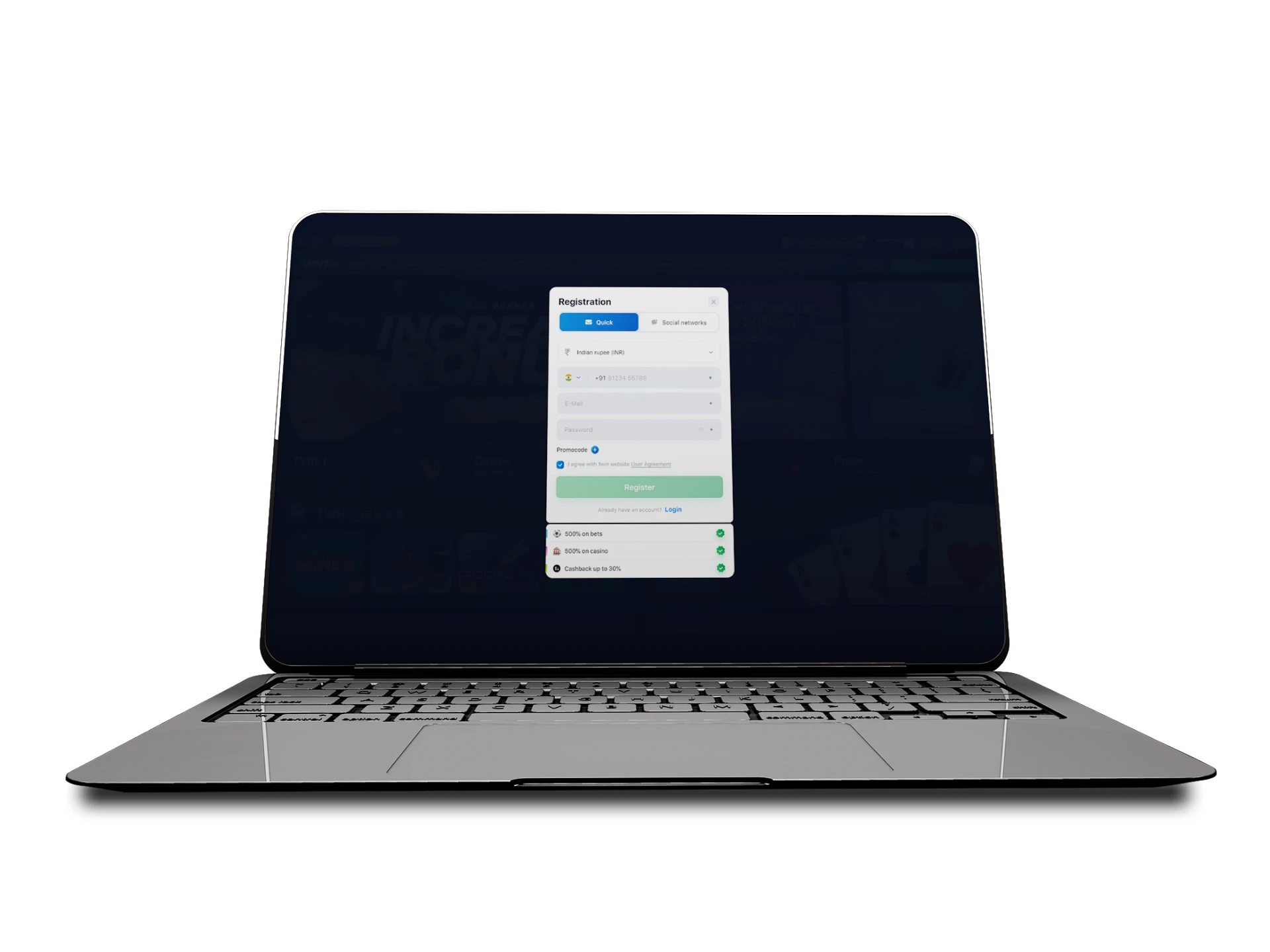 Make Your Deposit
When your account is created, you will be asked to make your first deposit – accept this offer. If you decline, that's okay, you can go to 1Win's cashier using the "Deposit" button at the top of the screen. Choose the payment method that suits you best, and enter your details and deposit amount. Confirm your wish to make a transaction and wait for the funds to arrive. It is important to note that you can get a poker bonus at this stage.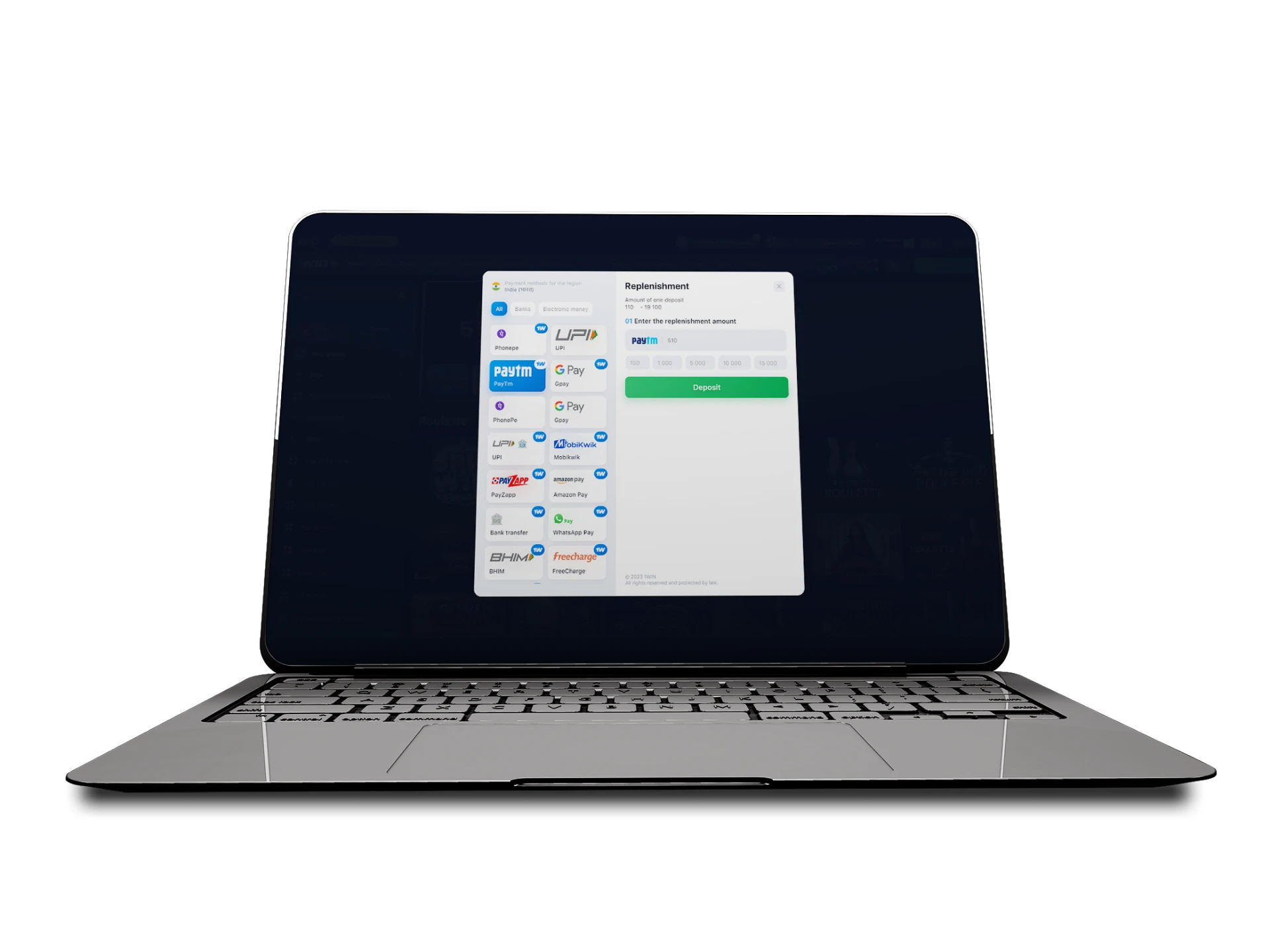 Go to Casino Section
Now that you have some funds in your account, you can start playing poker for real money. To do so, just go to the 'Poker' section and select the type of game that suits you best. Our website has a wide range of different types of poker – any user will find something that suits him.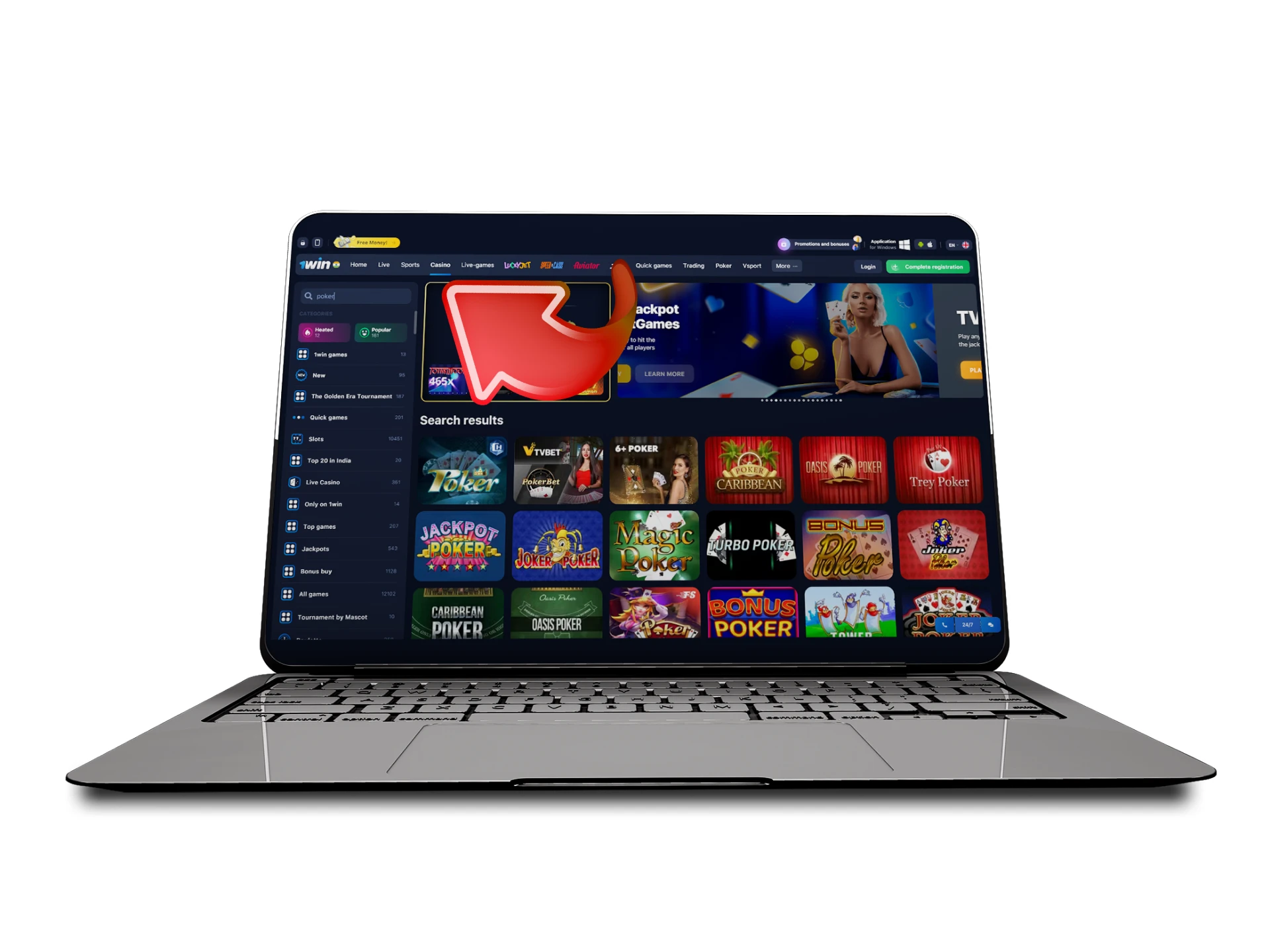 1Win Poker Games Types
Poker is a very old game that has received many different variations over time. Depending on the part of the world where people played poker, changes were made to the rules. Historically, there have been several dozen types of poker. We will now take a look at the most popular ones that you can play on our 1Win website.
Texas Hold'em
This is probably the most popular type of poker. Players are dealt two cards, followed by a round of betting. Then five cards are laid out on the table, and players can use any of them to make the best combination of five cards. The aim is to make the best hand and beat your opponents.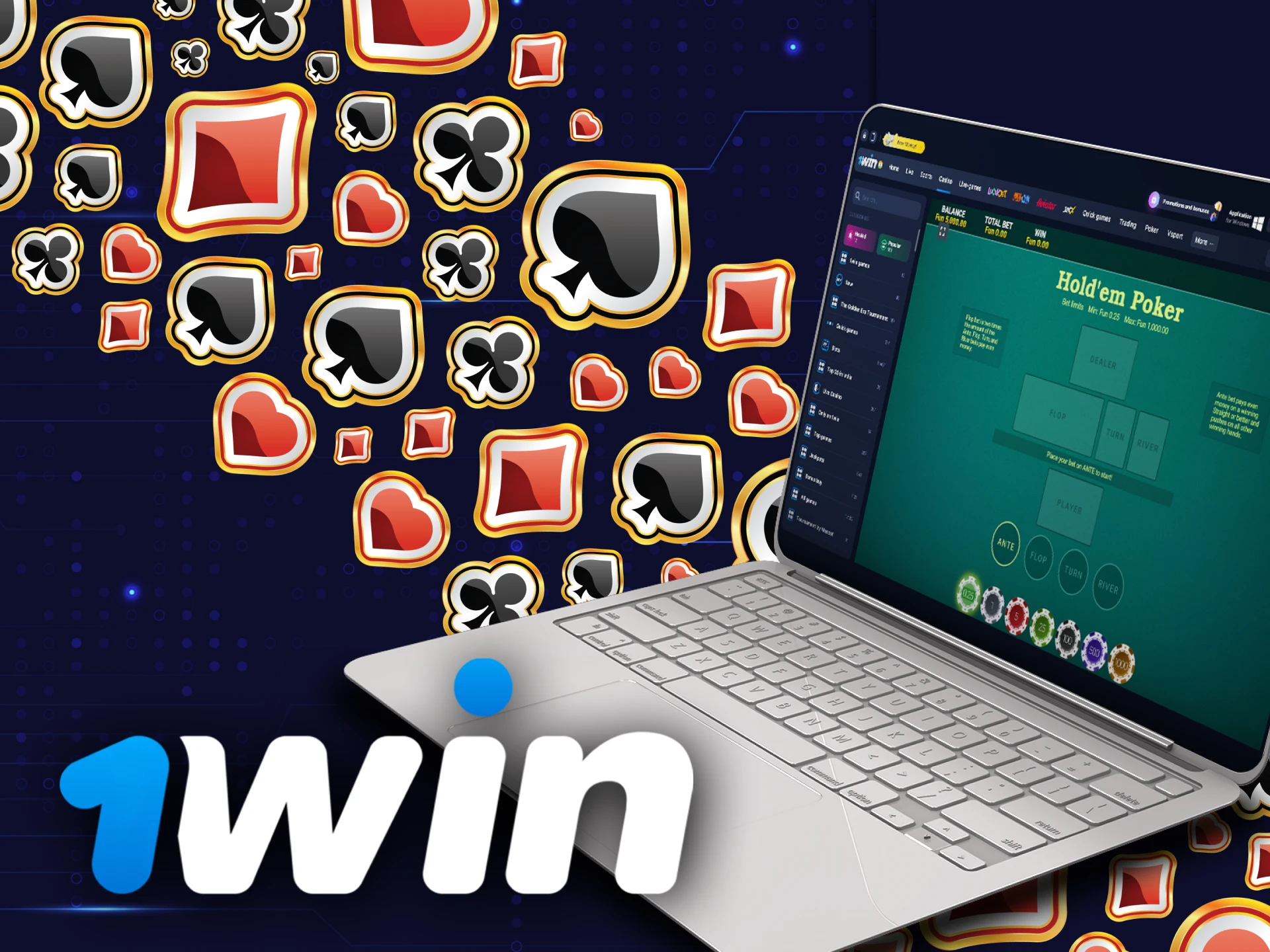 Omaha
In Omaha, each player is dealt four cards and then the five cards are laid out on the table. Players must make a hand of five cards, using two of their hand cards and three cards on the table. Omaha differs from Hold'em in that players must always use two of their four cards and three cards from the table to form a combination. In Omaha, stronger combinations are often formed, and the game can be more complex and strategic.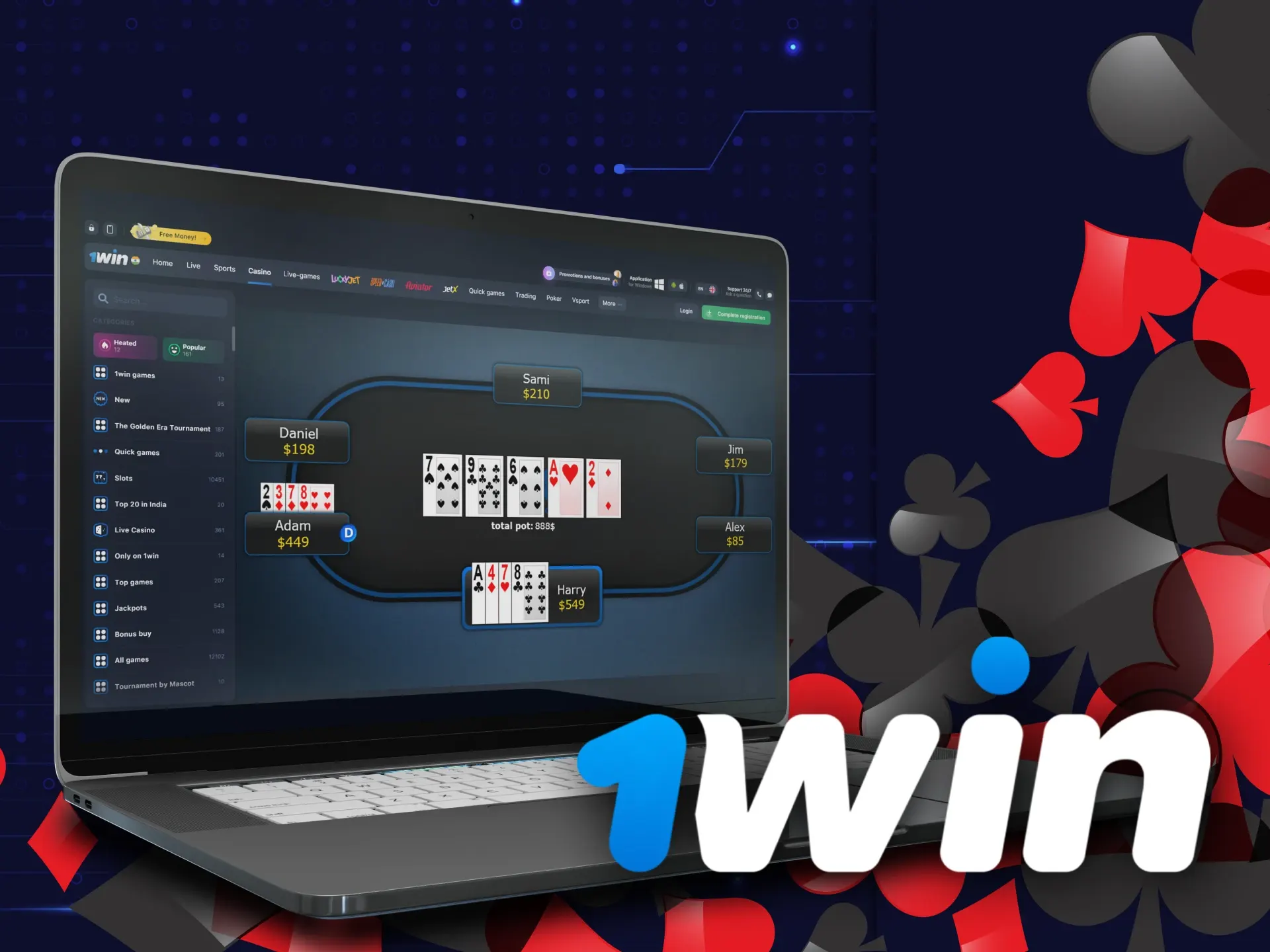 Stud
Stud poker is one of the oldest types of poker, where players are dealt combinations of open and closed cards. There are several variations of Stud poker, but the most popular is Seven Card Stud. Seven cards are dealt to each player – three face down and four face up. Betting rounds take place after each hand and players try to put together their best five-card hand. Stud poker requires a good reading of your opponents and the ability to memorise cards.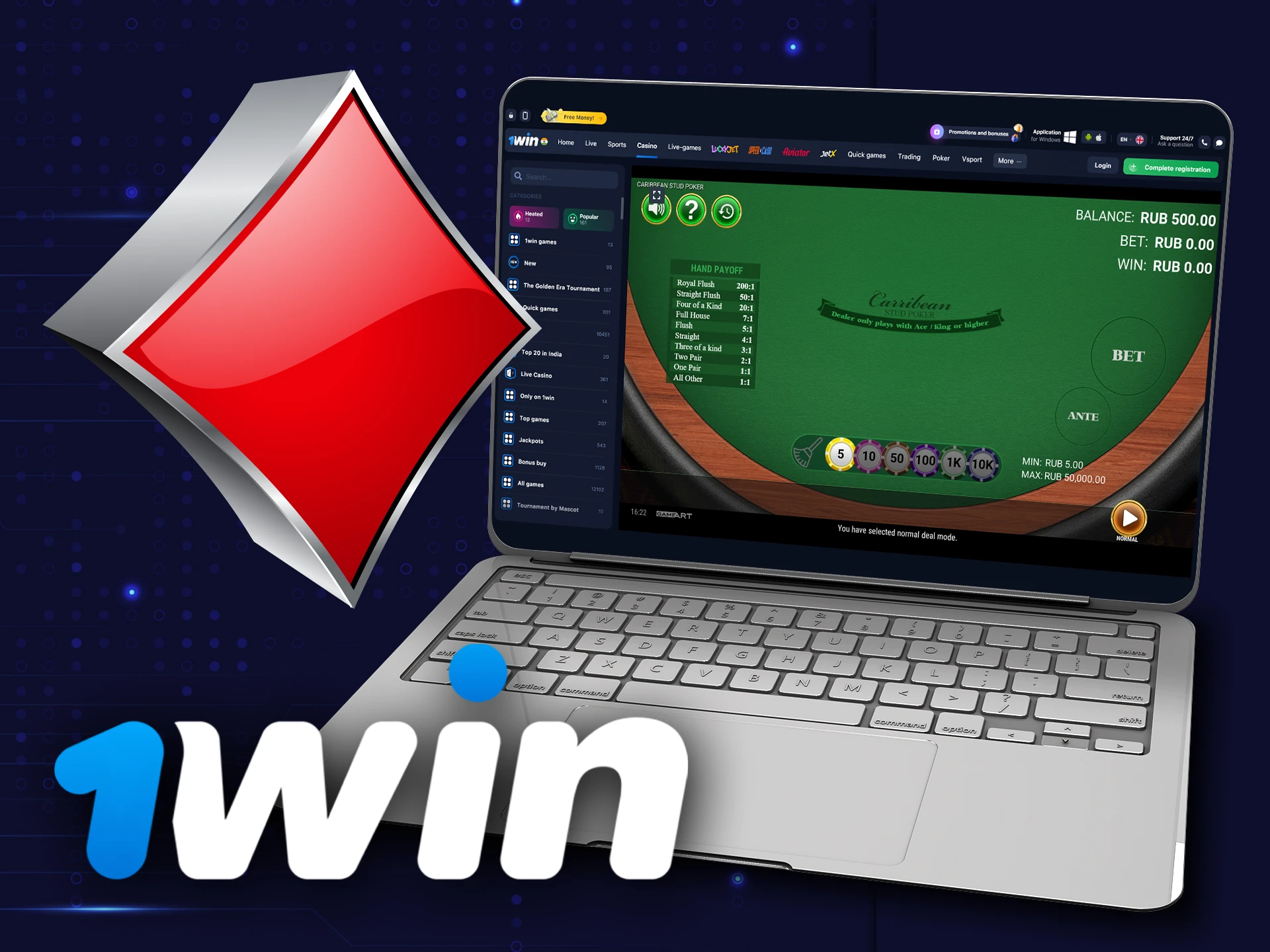 Chinese
This is a type of poker in which each player is dealt 13 cards. Players must place their cards in three rows: a back row of five cards, a middle row of five cards and a front row of three cards. The back row must be the strongest combination, the middle row must be weaker than the back row and the front row must be weaker than both previous rows. Once players have placed their cards, they compare their combinations with those of other players and receive points based on their strength. Chinese poker offers unique strategies and tactics and is a fun and social game.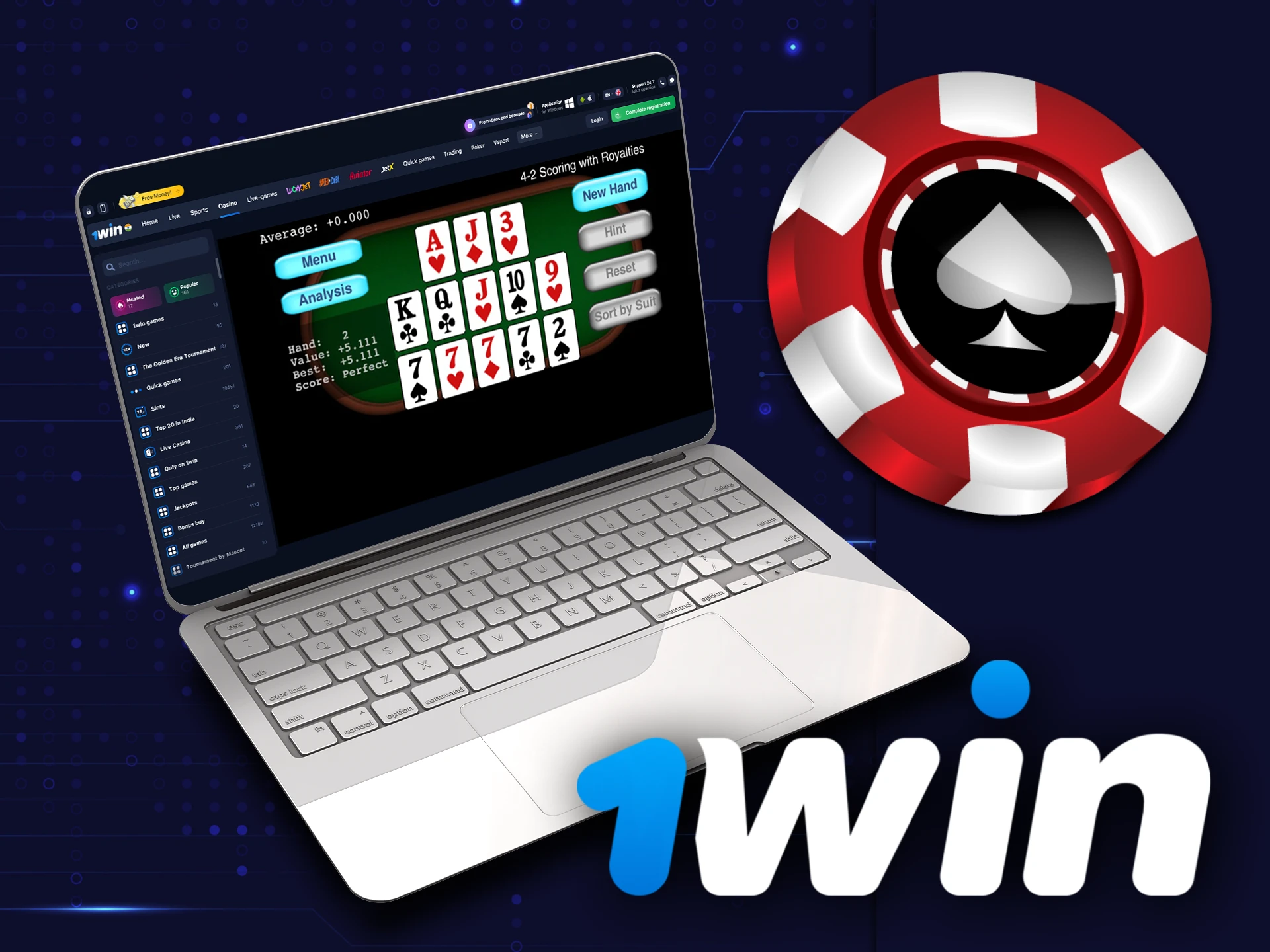 Draw
Draw poker is a classic form of poker in which each player is dealt five cards. Players then have the option of exchanging any number of cards (0 to 5) from their hand for new cards from the deck. There is then a final round of betting and players reveal their cards. The aim of the game is to get the best combination of five cards and beat your opponent.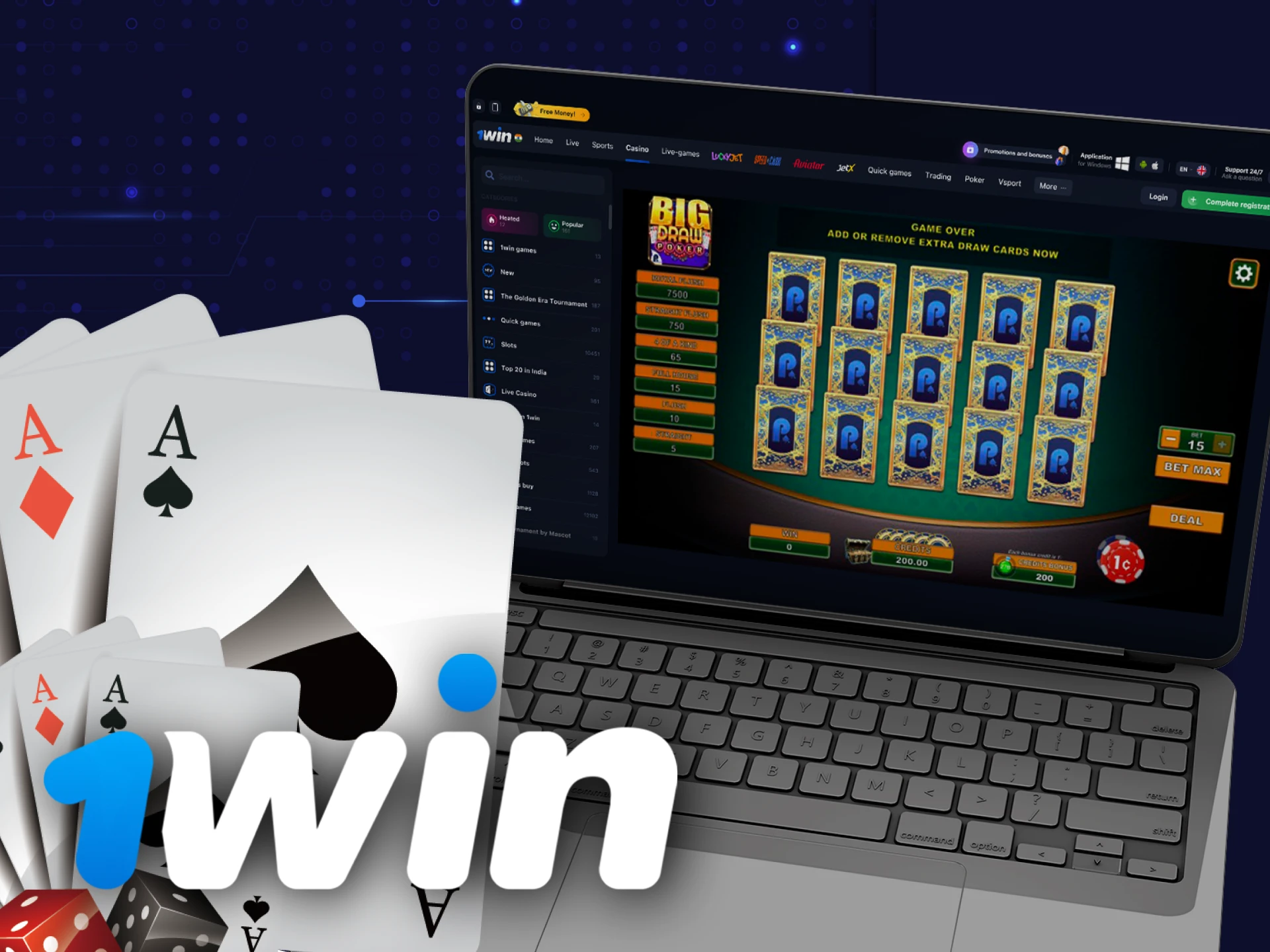 1Win Poker App
In addition to our official website, you can use 1win mobile app for Android devices to access real-money poker rooms and use our mobile web app to play poker with other smartphones. We have developed a mobile app on Android and the site was adapted for all mobile devices. If you want to start playing poker with your mobile device, here are the instructions on how to download and install the app on your device.
Download for Android
You can start playing poker with your Android mobile device by installing the app. Unfortunately, you won't be able to find it on official Google Play, so you'll need to use a special file to install the app. This file is called apk and can be downloaded from the 1Win website. Once downloaded, it can be unzipped in order to install the application. Read the detailed instructions below to get the 1Win mobile app for Android.
Visit our mobile site using your Android device.
Go down to the bottom of the site, find the button to download the app and click on it.
Agree to download the apk file of the 1Win app.
Wait for the procedure to complete and go to the settings of your device.
Give permission to install apps from unknown sources.
Find the downloaded apk and open it.
Accept the offer to decompress the compressed code and thereby install the 1Win app.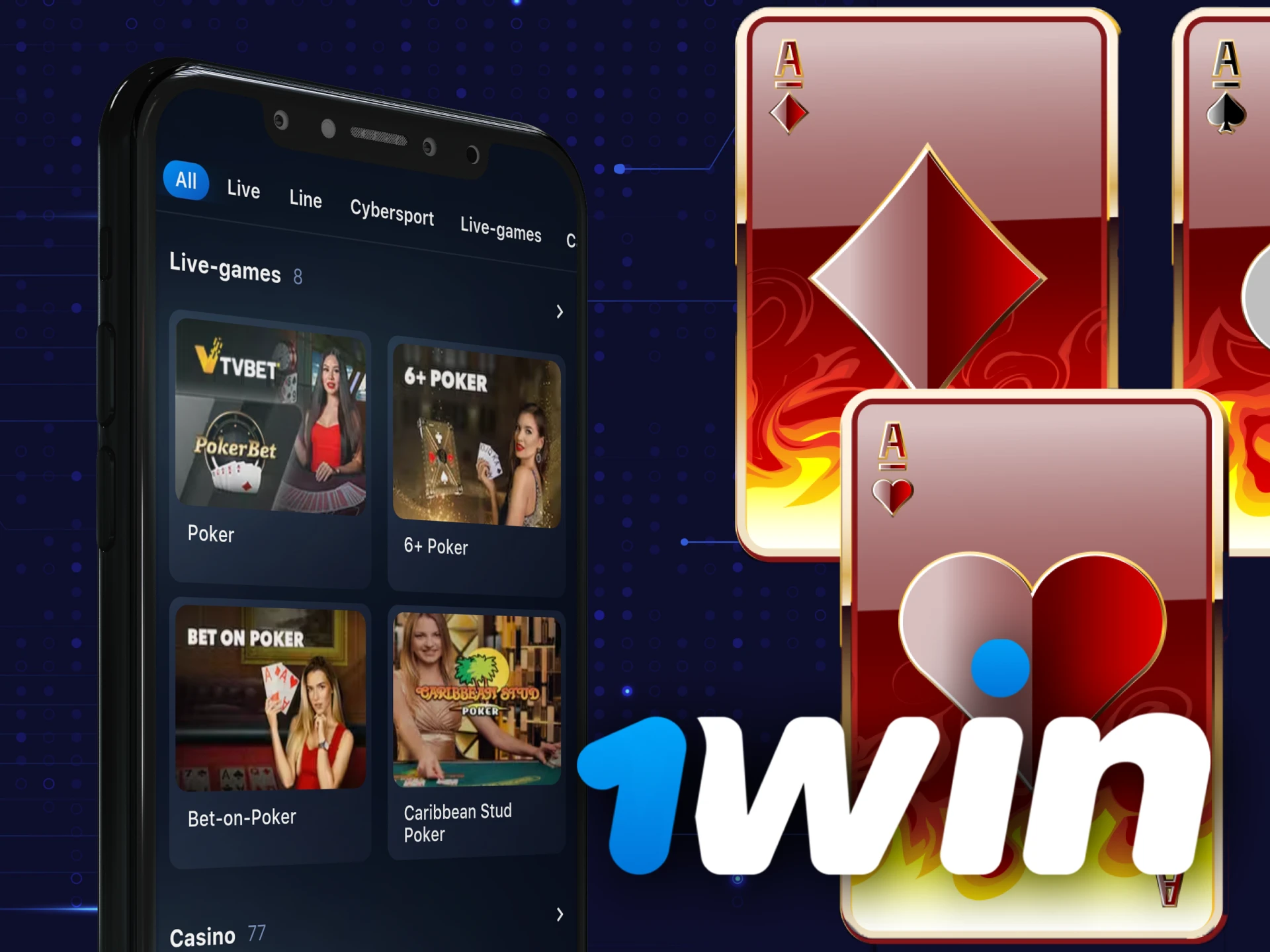 Play Poker with iOS and Other Devices
If you own a smartphone with an operating system other than Android, it does not mean that you cannot play poker. You can access the 1Win Mobile Web App with any smartphone and tablet with internet access. The mobile site is an adapted version of our official website. You can access the poker game via the web app.
It is also important to note that users using iOS devices can create a shortcut icon on their iPhone or iPad desktop. This can be done by following the instructions below:
Visit our website using your iOS mobile device.
Navigate to the bottom of the page and find the button with the iOS icon.
Click on it and agree to make a shortcut icon.
The 1Win icon will now appear on your desktop and by clicking on it will take you to the web app.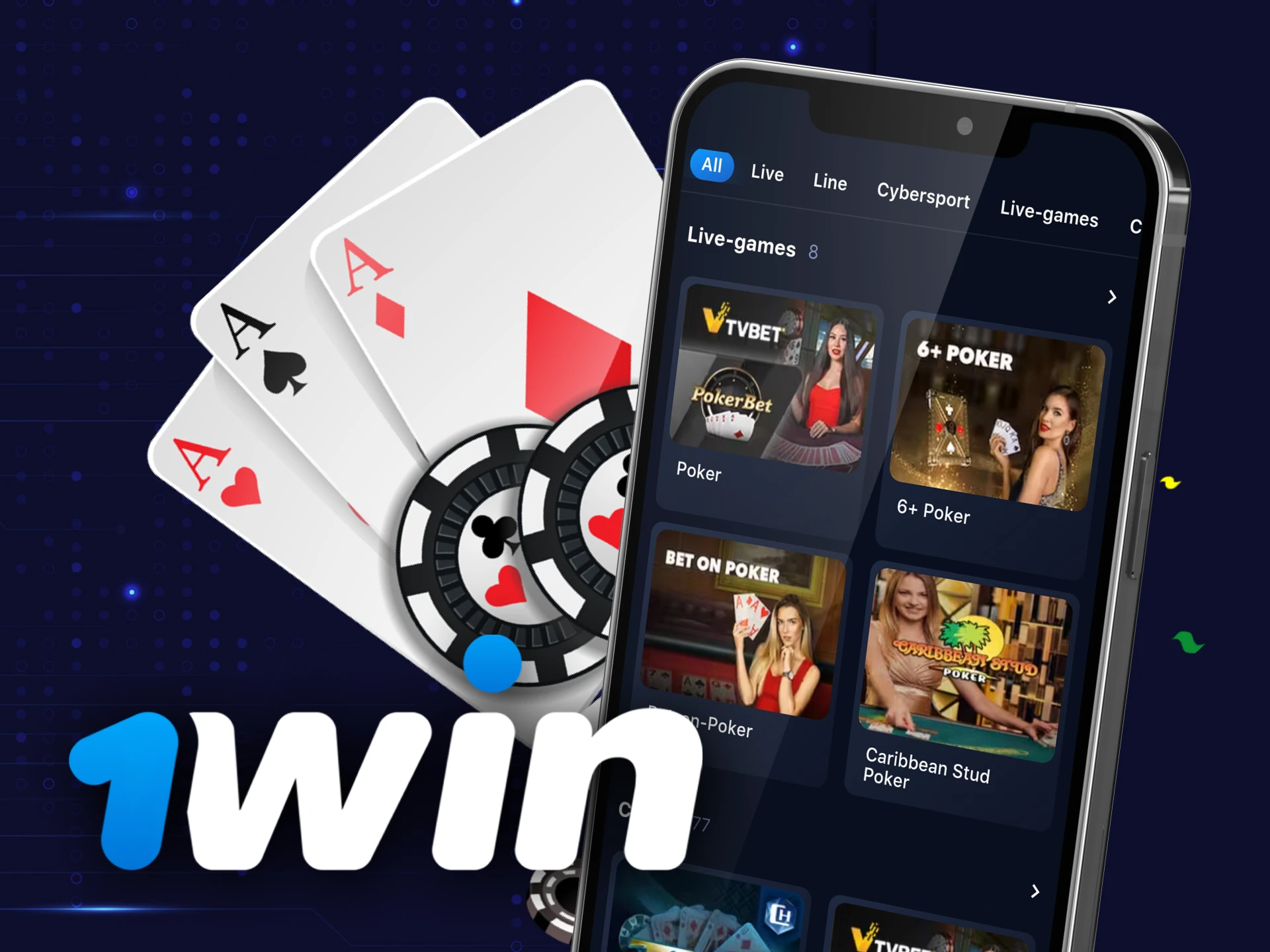 1Win Bonus for New Poker Customers
For new players, 1Win offers a welcome bonus of +500% on the first 4 deposits. After each deposit, the customer will receive additional funds to their balance. The maximum bonus amount per deposit cannot exceed INR 75,000.
| Deposit | Bonus % | Casino Bonus Sum |
| --- | --- | --- |
| 1st Deposit INR 10,000 | 200% | INR 20,000 |
| 2nd Deposit INR 10,000 | 150% | INR 15,000 |
| 3rd Deposit INR 10,000 | 100% | INR 10,000 |
| 4th Deposit INR 10,000 | 50% | INR 5,000 |
It is also important to know that the client has the opportunity to win back the bonus money. If a customer plays poker and loses a certain bonus amount, the next day 1% of the amount lost will be credited to his main account.
Why Choose 1Win for Poker?
We offer our users a convenient option for playing poker that is quite attractive. 1Win poker has many advantages that make the customer's gaming experience more interesting and memorable:
Variability in the choice of poker types. The types of poker available on our site are Holdem, Omaha, Draw, Stud and Chinese. You can choose any of them and start playing;
Wide selection of game variations. On our site you can participate in tournaments, play in sit & go mode, as well as access rapid poker games and cash tables;
Ability to use bonuses. Using our services, 1Win poker players can use the welcome bonus and also take part in other promotions to get cashback and other prizes;
Communicate with other players. This feature makes playing poker more interesting and lively – players can chat with each other and react quickly within the game;
Mobile gameplay option. Playing poker through 1Win does not require a computer, you can use the Android mobile app or the web app for any other operating system.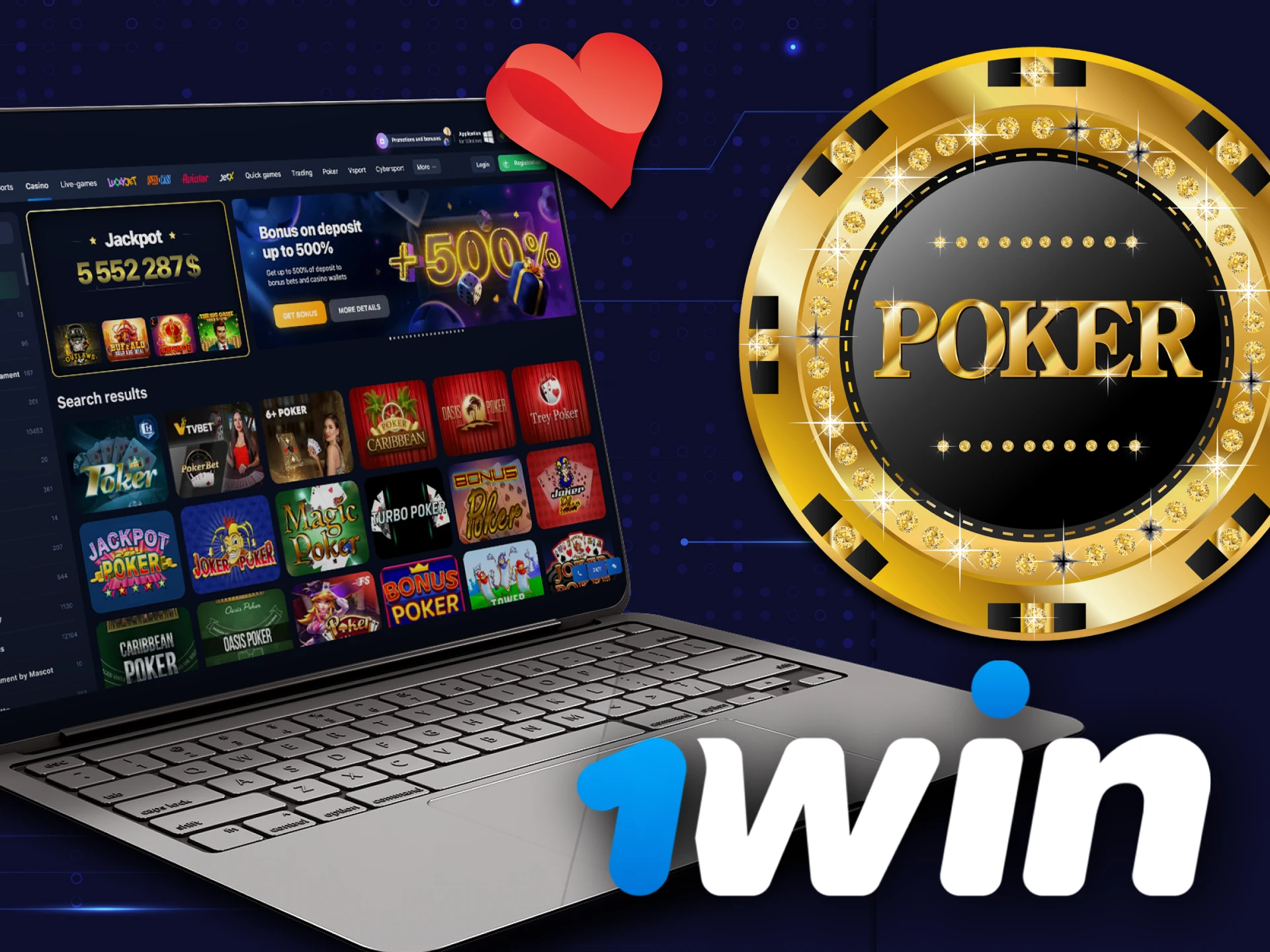 FAQ
What do I have to do to start playing poker at 1Win?

To get started playing poker is really easy, you just have to register your account, then make a deposit and if you want a bonus. Then you can start playing for real money in the 'Poker' section of the website.
Can I play poker with my smartphone?

Yes, of course. We also have a mobile app available for Android devices which can be downloaded via an apk file from the 1Win India page. If you are using another OS then you can start playing poker using the mobile version of the site.
How do I claim my 1Win Poker Welcome Bonus?

The welcome bonus for new 1Win users is +500% on your first 4 deposits. The first deposit gives +200% bonus money, the second +150%, the third +100% and the fourth +50%. The maximum bonus amount cannot exceed INR 75,000. The bonus is given automatically after you have made a payment.
Is 1Win a reliable platform?

Yes, we have our own Curacao E-Gaming Commission license 8048/JAZ2018-040, so we are a legal online casino in India. What's more, we use state-of-the-art encryption and customer data storage methods that guarantee user security.
What types of poker are available to play at 1Win?

Several types of poker can be found on the 1Win website: Holdem, Omaha, Draw, Stud and Chinese. Moreover, there are several game modes for each of these types: tournaments, sit & go mode, rapid poker and cash tables.
Updated: