Privacy Policy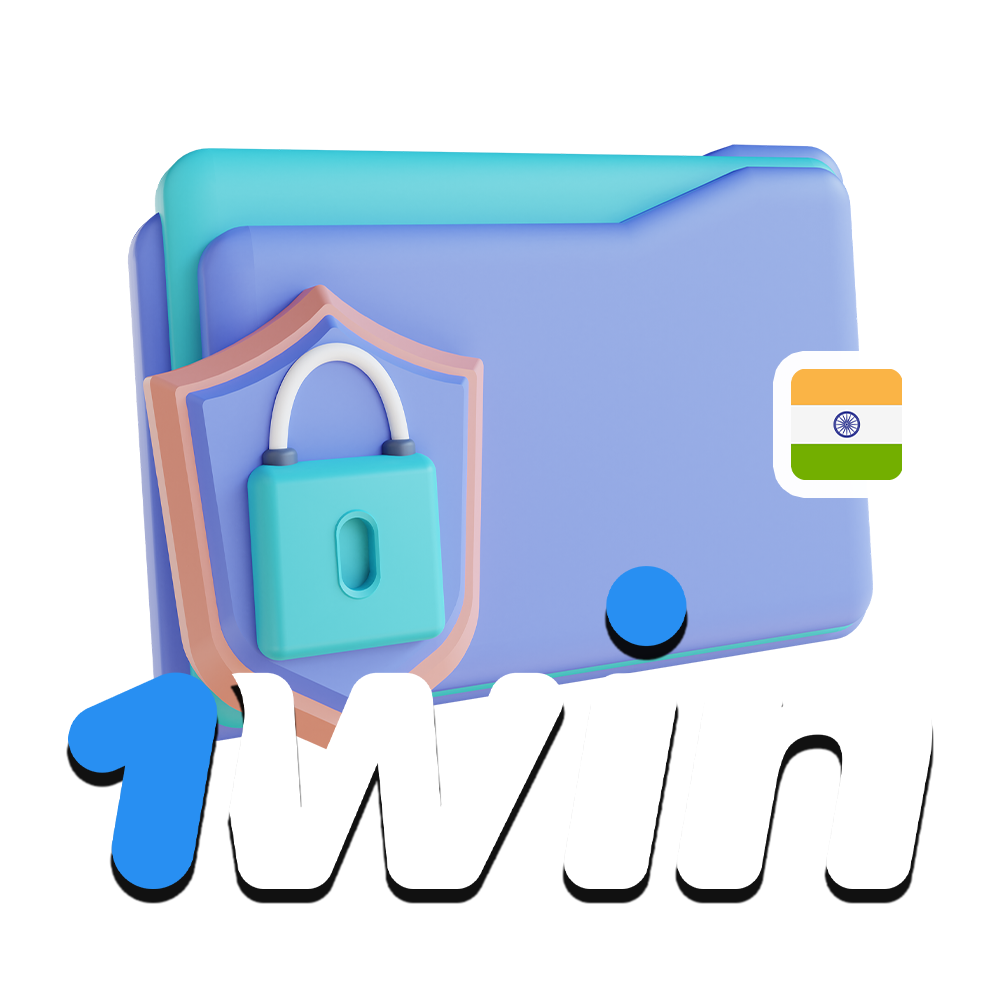 Introduction
The privacy policy described on this page applies to all 1win products. This also includes all services we provide to our customers. By "Personal Information" we mean data which helps us verify a player's identity. This can be your name or email address, address, phone number, chat comments and so on.
We may change our privacy policy from time to time. If the changes are significant, we will notify the player by sending an e-mail to the resource the customer uses.
About the Data, We Collect
Every time a player visits our 1Win site or uses our services, we collect information about them. We collect this information in various ways and you can find out more about them below.
Data Provided By the Player
When a player uses our services, we may at any time request certain personal data from the player. This is most often done when registering or verifying your account. We need to make sure that the customer is a bona fide customer, as this is the only way to build a comfortable gambling environment for everyone. In addition to that we are fighting against money laundering, for which we also need players' personal data.
Data Collected Automatically
Some of your data is collected automatically by our systems. This data includes the player's IP address, the type of operating system the player is using our services with, browser settings, or any other data that can be collected automatically. All of this information allows us to improve our platforms and the user experience. By using our systems, we can collect information on what language the player speaks and display information in that language on our platforms for this particular player.
Some customer information is collected through cookies or other technologies, similar to Google Analytics tools. Sometimes we may collect information from other publicly available resources.
Information Received From Third Parties
We obtain some customer information from third parties, such as service providers. All information is collected to protect ourselves and our customers from fraudulent schemes or other harm that might be caused to the player.
Sometimes we may request information about a customer from third-party companies whose services the player has used.
Legal Basis for the Collection and Processing of Personal Information
We only collect customer data if it is perfectly legal and complies with data protection laws. Here are the legal grounds on which data may be collected and processed:
Performance of a contract. Player data is collected if it is necessary to fulfil the contract that the player enters into when registering on the website. An example of such data collection could be the carrying out of transactions on the website and 1win app. We need the account number data to send money to the player.
Legal obligation. Some information is needed for us to fulfil our legal obligation. An example is the law on money laundering, because of this we have to process your personal data.
Legal interest. We may process data about our customers if we or other companies have an interest in doing so for commercial purposes.
How We Use Personal Data
We legally use our customer data for the following purposes:
In order to ensure that our platforms operate in a stable and error-free manner and to regulate our customer service channels;
In order to verify the suitability of the player to use our services (age and territory of residence), as well as to create an account for the player;
To comply with our legal obligations, responsibilities and duties, to comply with the laws and regulations relevant to us and the terms of our gaming license and to prevent illegal activities, including money laundering and match-fixing (Legal Obligation);
To support customers with any questions related to our business;
To create new customer service platforms, test new features and implement them, optimize our platforms and improve the quality of the player's experience;
In order to prevent crimes and protect our players from fraudsters as well as to ensure information security and ensure a fair environment for both parties;
To analyze and compile anonymous reports with statistics that can be used by us and our partners in the future to improve the customer experience;
To ensure the stability of money transfers;
To analyze the likelihood of customer fraud, including all sorts of third-party checks;
To evaluate a customer's game in order to verify responsible gaming;
To assess our own risks and chances;
To disclose information within our economic group and use it for administrative or other internal purposes;
To manage our relationship with our customers.
International Data Transfer
When customer data is processed or transmitted, it can be sent to other countries. The laws of countries may differ from those in which you reside. We take every precaution to ensure that your personal information does not leak to third parties or fraudsters. If data is transferred to another country, we ensure its security by entering into European Commission standard contracts with the organization to which the information is transferred.
Security
We are committed to keeping our customers' personal information protected and to taking the following steps to do so:
We encrypt all of our customers' data using the TSL standard, which is a transport layer security protocol. We also store our customers' personal data on special servers and use them for replication as well as transmission in encrypted form between our data processing centres;
Access to customer information is completely restricted and is only available to our employees who need the data directly to carry out their work;
We use firewalls, intrusion prevention and network segmentation systems and other methods to protect customers' personal information. Our security systems operate in accordance with current global practices. We also cooperate with companies who supply security systems, using their experience and expertise in terms of protecting users' personal data;
Our servers are located in industrial-level hosting facilities that use robust security systems to prevent physical access to the protected servers. Employees are constantly present in our offices to monitor and check the security as well as the stability of the security systems. We also perform security checks and stress tests at regular intervals. All databases are delimited geographically in order to increase the security of users' personal data;
Our employees constantly monitor the security of the system to prevent the occurrence of various threats.
Data Storage
You can delete some of your data at any time, another part will be automatically deleted, and we save some data for an extended period of time if necessary. We guarantee the safe and complete deletion of your data from our servers when it is erased, or we store the information exclusively in an anonymous form. We keep your data until you choose to delete it.
Our website has a number of features to help you correct or delete your data. You can read about them below:
You can change your information about yourself;
Delete your chat line;
Delete your account completely;
In accordance with our legal obligations, we retain customer data until the account is closed and for a further 5 years after deleting the profile from the site;
Under certain circumstances, we may store customer data for a longer period of time. For example, if a player has used the self-exclusion feature, we may store information about the user for a long period of time.
Below are reasons why we need to store customer information:
To protect our customers or third parties from fraud or other actions designed to cause harm;
In order to fully comply with tax laws, as well as to do accounting and resolve disputes when they arise;
To comply with applicable law, regulation, litigation or executive governmental request or the need to enforce agreements, including investigating potential violations;
To ensure consistency in the delivery of our services to our clients.
We guarantee that your personal data will be kept confidential, collected, used and/or stored in accordance with applicable data protection laws and requirements, including Data Protection Laws (applicable in your country) and other International Data Protection Regulations, such as the General Data Protection Regulation (GDPR) 2016/679 EU.
Customer Rights
The player has some rights regarding his personal data. It is important to be familiar with them and they are outlined below:
The player has the right to know what data we keep about him;
You can ask us to correct inaccurate personal data;
It is possible to request a copy of the personal data we keep;
The Customer may object to the processing of his/her personal data when we have a legitimate interest in it. We may continue to process personal information, as long as it does not override the freedom or interests of the data subjects;
You can ask us to erase personal data from our database. We will do so if we no longer need to process your data, if you have exercised your right to withdraw your consent to the data processing and if there are no legitimate reasons to refuse if the data are processed unlawfully.
A player can ask us to limit the processing of personal data due to certain circumstances;
You can object to direct marketing. Just write to us and we will stop sending you these kinds of messages;
The player can complain to the local data protection authority;
Not all rights above are absolute;
You can exercise your rights at any time by changing the settings in your personal cabinet or by writing to our support address support@1win.xyz.
If a player is not satisfied with the way personal data is handled, please contact our support at support@1win.xyz. We will consider your complaint and try to satisfy your dissatisfaction, if possible.
Google Analytics Usage
We use Google Analytics to collect information about how you use this site. Google Analytics collects the following information: data about your visit to the website, the pages you visited, and information about which other websites you came from. However, Google Analytics only collects the IP address that was assigned to you on the day you visited our website and does not collect your name or other identifying information. We do not link the information collected through Google Analytics to your personal information.
Although Google Analytics puts a cookie file in your browser, it still treats the player as new every time. Also, no one but Google can get information from this file. The ability to use this information is currently limited by the terms of use of Google Analytics, as well as Google's privacy policy. Cookies can be banned, then the tool will not collect information about you.
SSL encryption
All important correspondence between 1win customers and the site is now protected by a strong Secure Socket Layer encryption that uses a 256-bit key.
Updated: